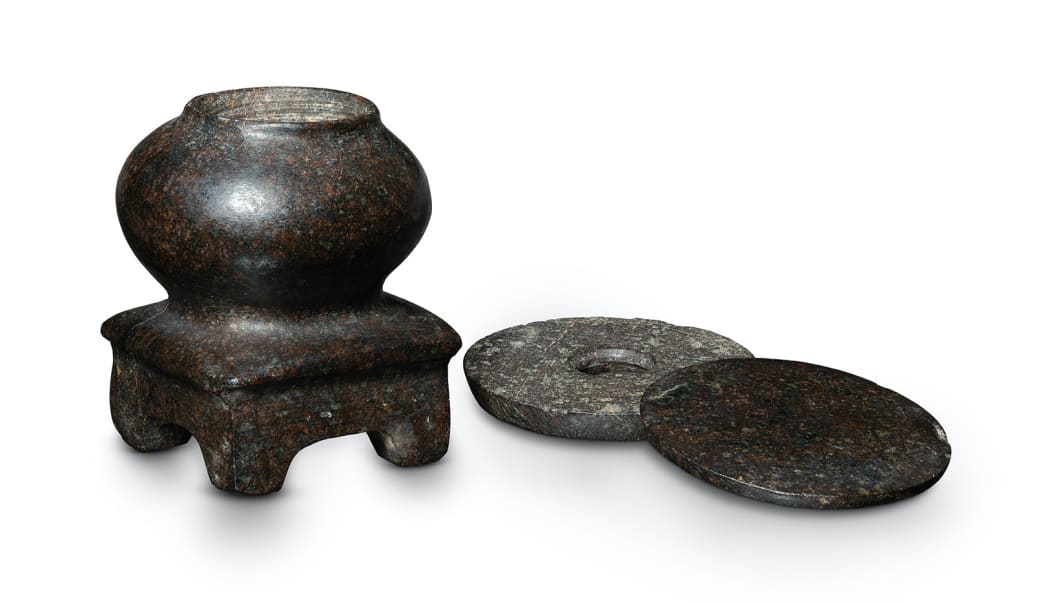 Objects associated with personal adornment, such as this rare three-part kohl jar, were particularly favoured in ancient Egypt. They were finely crafted luxury items of intrinsic value and beauty.

These small vessels convey the huge importance attached to make-up, oils and cosmetics throughout Egyptian history.
AN EGYPTIAN RED BRECCIA JAR
Predynastic to Early Dynastic, Naqada II - 1st Dynasty, circa 3500 - 2900 BC
Height: 5.6 cm
From the range of vessels and imagery that survives from ancient Egypt it is clear they had a wealth of beauty knowledge. However, it is the signature black eyeliner and heavy doses of kohl that immediately springs to mind when I think of make-up from the ancient world.

The trademark cat-eye look is still a hugely popular style today. If anything is responsible for the continued popularity of eyeliners it is the smooth, serene faces and prominent eyes emphasised by dramatic black outlines that dominated the art of ancient Egypt.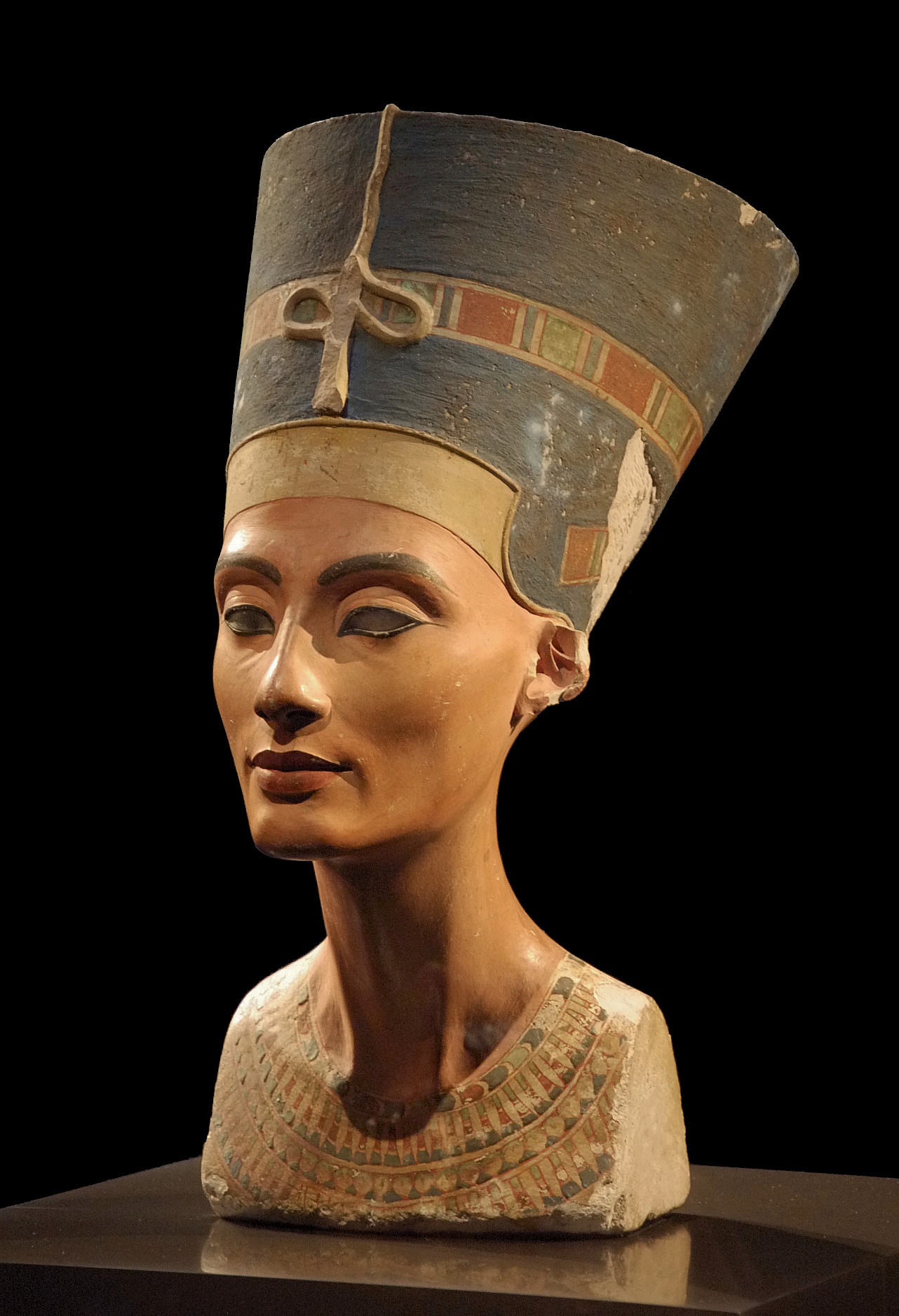 The renowned limestone bust of Nefertiti, in the Neues Museum, Berlin,
inventory no. ÄM 21300
New Kingdom, 18th Dynasty, circa 1340 BC
The discoveries of impressive artworks from Egypt in the 1910s and 1920s such as the above bust of Nefertiti catapulted ancient Egyptian styles into public consciousness. Contemporary Hollywood silent films such as the 1917 Cleopatra, starring the unforgettable Theda Bara, demonstrate how the kohl cat-eye look infiltrated contemporary fashions.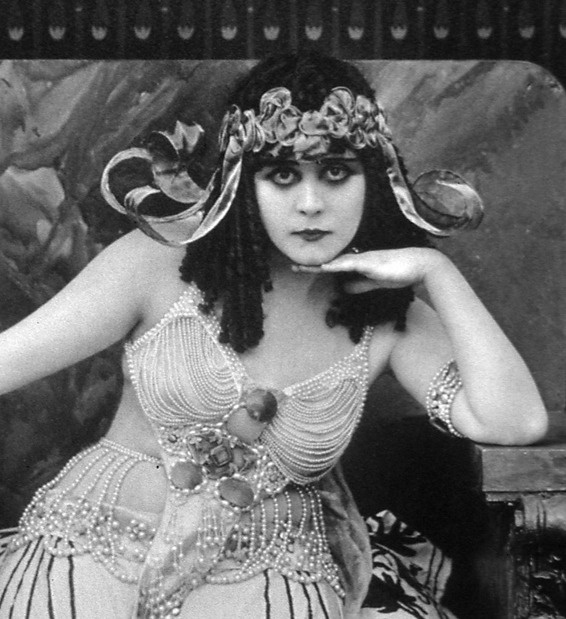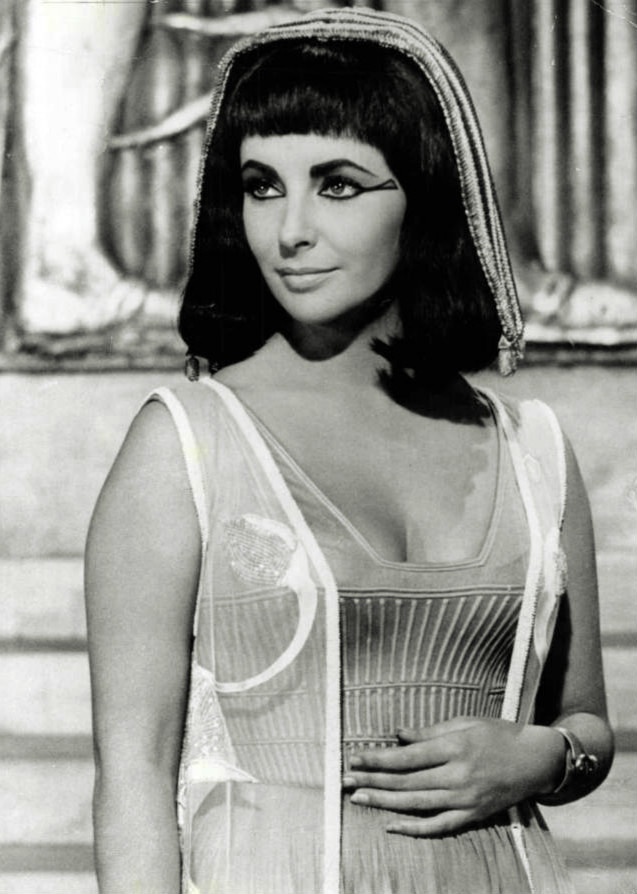 Theda Bara as Cleopatra in the silent 1917 film.
And of course I had to include Elizabeth Taylor's portrayal in the
same role in the 1963 version.
The lasting legacy of kohl is due to the important role it held within ancient Egyptian society. Although it was used as a popular cosmetic in many different civilisations, its association with ancient Egypt is arguably the most profound.

Kohl was made primarily from galena or lead sulphide, which was ground onto a palette and mixed with oils or animal fats.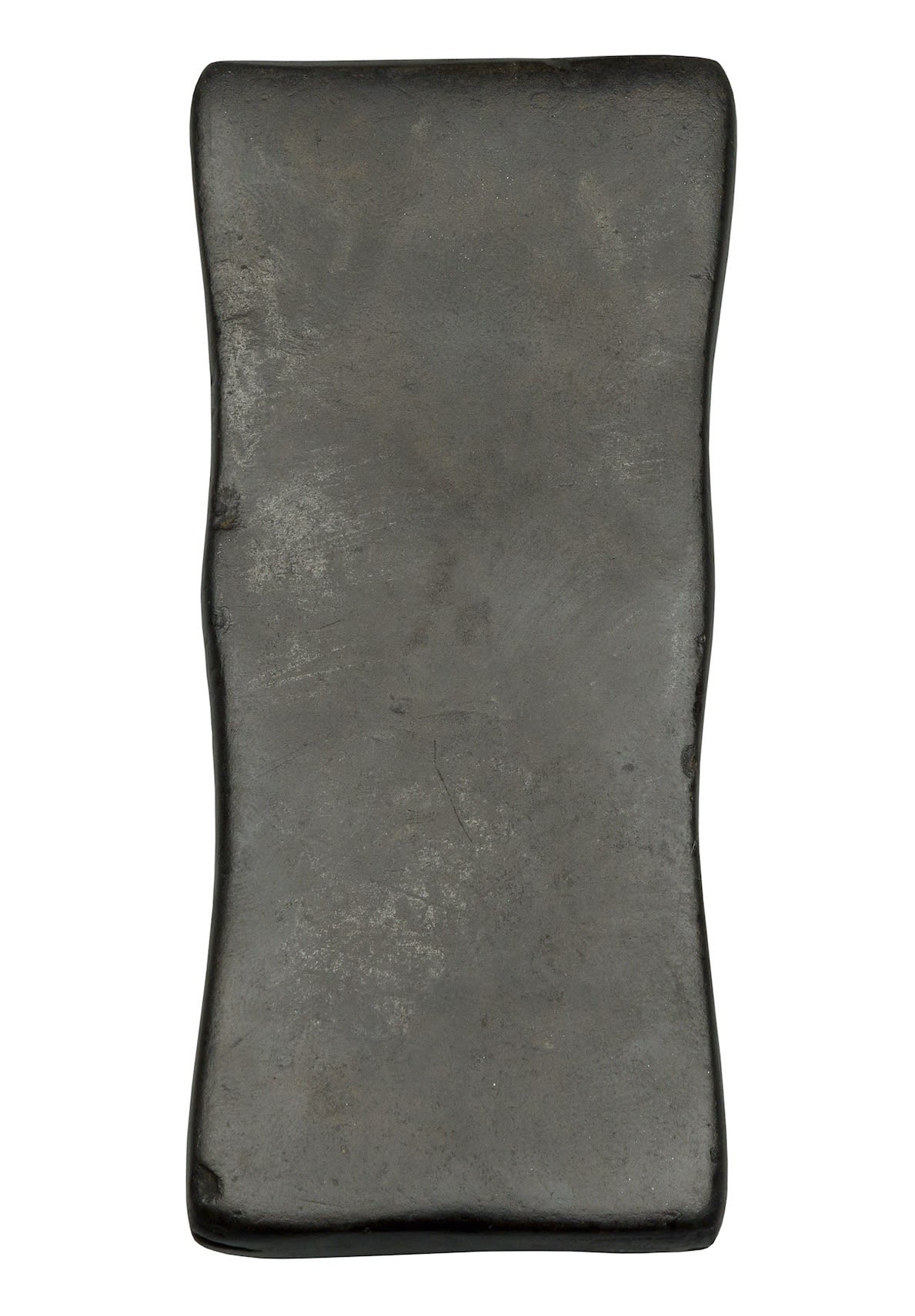 AN EGYPTIAN GREYWACKE PALETTE
Early Dynastic Period, 1st - 3rd Dynasty, circa 3100 – 2600
Length: 9.8
AN EGYPTIAN DIORITE THREE-PART KOHL JAR
Middle Kingdom to New Kingdom, circa 1800 - 1500 BC
The kohl was then stored in beautiful, variously shaped small vessels and applied using a thin kohl stick.

Used by both men and women of all social classes, the Egyptians believed kohl held vital medicinal, magical and religious qualities.

The ancient Egyptians faced many health issues that affected the eyes, including dust, insects, bacteria; consequently various eye diseases plagued the population. Kohl contained ingredients known for their medicinal benefits that kept the eyes cool and clean. For example zinc oxide is a powerful sunblock, while neem was included for its antibacterial properties.

Kohl was not just used to ward off physical ailments, but also ailments of the spiritual kind. For it was believed that eyes without make-up were vulnerable to the evil eye!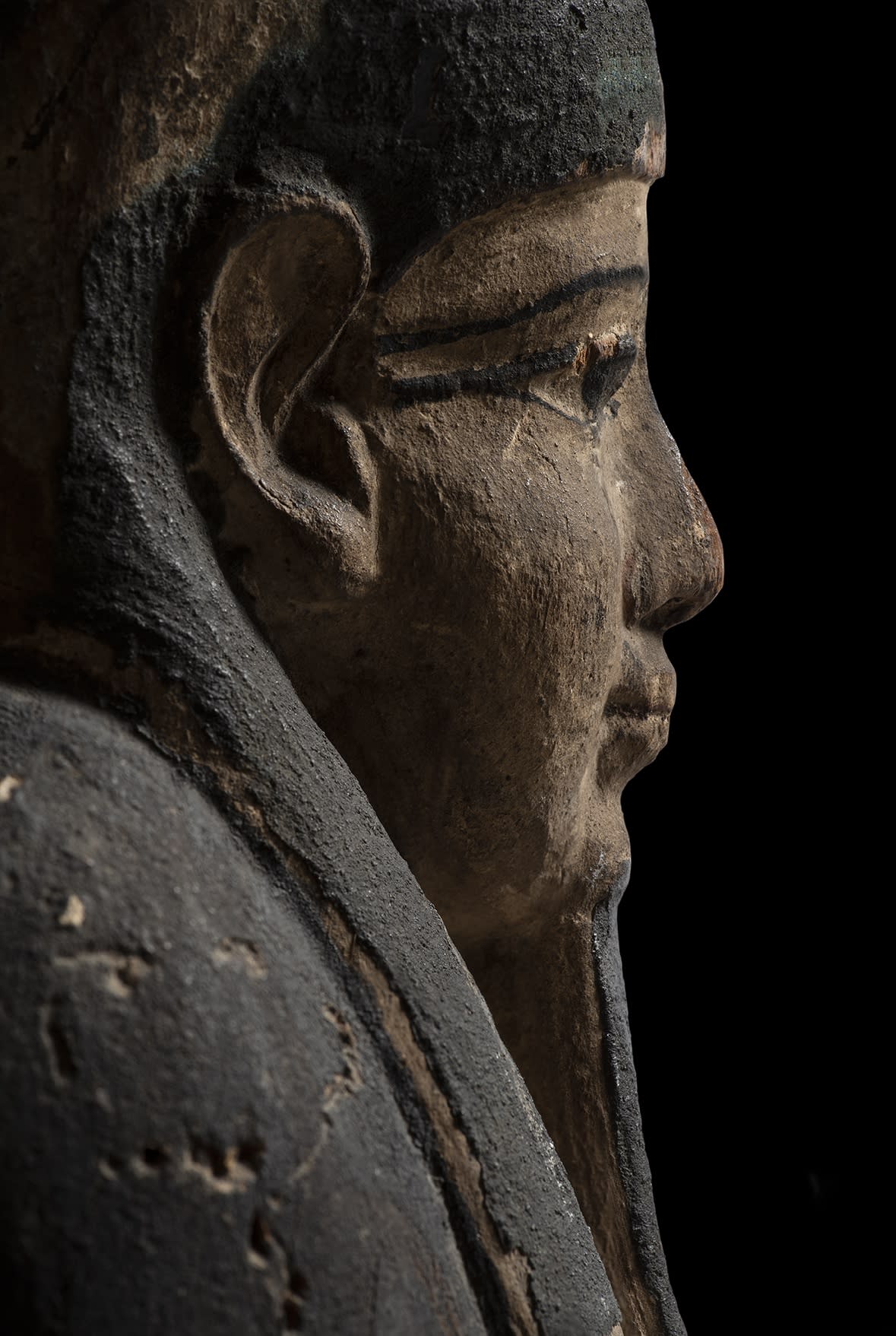 AN EGYPTIAN WOOD PTAH SOKAR OSIRIS
OR THE OSIRIS MUSICIAN PRIESTESS OF MIN,
THE DAUGHTER OF TA-SHERIT-MIN
Akhmim, Ptolemaic Period, circa 200 BC
Height: 79.5 cm
Kohl also occupied an important social role within Egyptian society. As well as providing protection, and enhancing beauty, it could also be used to indicate rank and achievement.

So vital was its use that containers of kohl and the various apparatuses used to apply it were buried alongside their owner. Kohl was just as essential in the afterlife as it was in daily life.
If you are interested in learning more about how kohl was made in antiquity, then click on the image above.

In this video one of my favourite make-up artists (and a very popular name at Kallos Gallery), Lisa Eldridge, goes to the Fitzwilliam Musuem in Cambridge to make her own kohl using ancient techniques.

Hope you enjoy as much as I did!

Hayley